Boom Success!
Boom Radio — the national UK DAB radio station targeted at baby boomers — delivers further significant audience growth thanks to disillusioned BBC listeners.

A passionate audience - Boom Radio listeners are now amongst the most loyal of all national commercial music stations
AUDIENCE GROWTH
After just over a year on-air, it's calculated that well over 500,000** people a month are now regular listeners to Boom Radio — according to the latest official audience figures published today by RAJAR, with over a third of a million listeners tuning in each week (336,000*) - a rise of almost 50,000 (46,000) in the last three months.
The 16% growth in audience reach indicated by the new figures follows a similar growth pattern since launch in February 2021. In total listening, with growth of 17%, the station is now already placed ahead of many of the digital-only newer stations.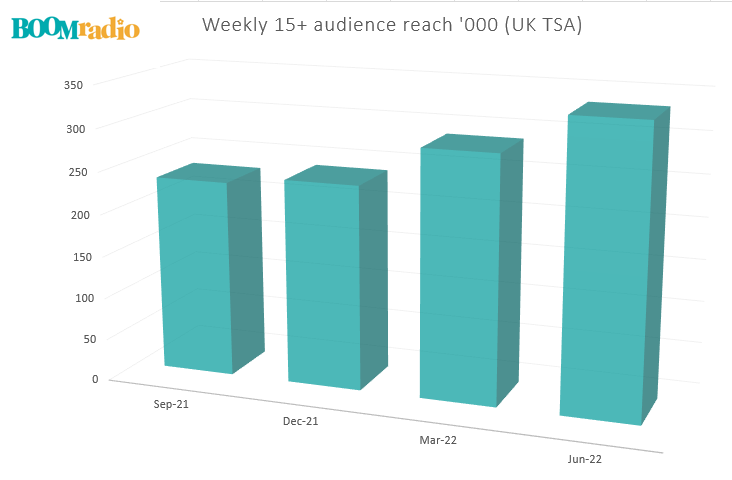 THE STORY
Boom targets 55 plusses - the true, loyal radio generation. The station was launched during lockdown; its presenters with an average age of 68 broadcasting from their bedrooms and garden sheds. Much like their audience, they felt that life had much yet to offer.
The station was founded by Phil Riley and David Lloyd — again semi-retired veterans of the British radio industry who spotted a gap in the market for a music radio station for older listeners and raised cash from friends and colleagues to bring it to reality.
The audience is loyal too - emerging as one of the top music-based national commercial stations when judged by the length of time spent with the station by listeners each week (9.4 hours). That loyalty is evident too by the volume of messages from listeners - and the passion they show.
WHERE ARE LISTENERS COMING FROM?
Much of the audience growth is attributed by Boom to listeners deserting BBC Radio 2 —which has recently moved to a younger approach — despite Boom Radio being run on a fraction of the budget, with just 1% of the cash available to BBC Radio 2.
According to Rajar, as BBC Radio 2 listening has fallen back amongst the over-50s by 5% in the last six months, Boom has grown by 29%*. Boom's own internal research shows 72%*** of Boom listeners are listening less to R2 in order to listen to Boom. Loyalty to Radio 2* amongst all adults is now at its lowest ever levels as measured by the average time its listeners spend with the station each week.
ON-AIR
Many of Boom Radio's presenters — who include David Hamilton, Graham Dene, Roger Day, Kid Jensen, Nicky Horne, Les Ross, Jenny Hanley and Judi Spiers — were persuaded out of retirement to help get the station on air. Former DJ Pete Murray broke his 20-year broadcast hiatus for an on-air return over Christmas — aged 96; and Johnnie Walker is poised for a programme special in August.
WILDEST DREAMS
Commenting on the results, Boom CEO Phil Riley said: "These results are beyond our wildest dreams. The enthusiasm Boom Radio listeners are showing is evidence of the extent to which older music fans now feel they are not served by the BBC."
Press contact - press@boomradio.co.uk
Listener comments to - boom@boomradio.co.uk
Advertising/sales/partnership enquiries - sales@boomradio.co.uk
*Rajar, Boom Radio, UK TSA, Q2 2022. Comparisons with Q4 2021 unless otherwise stated.
** Predicted Boom Radio monthly reach based on Rajar UK TSA, Q2 2022
*** Boom Smartsurvey, July 2022, 1595 Boom listener sample
How to listen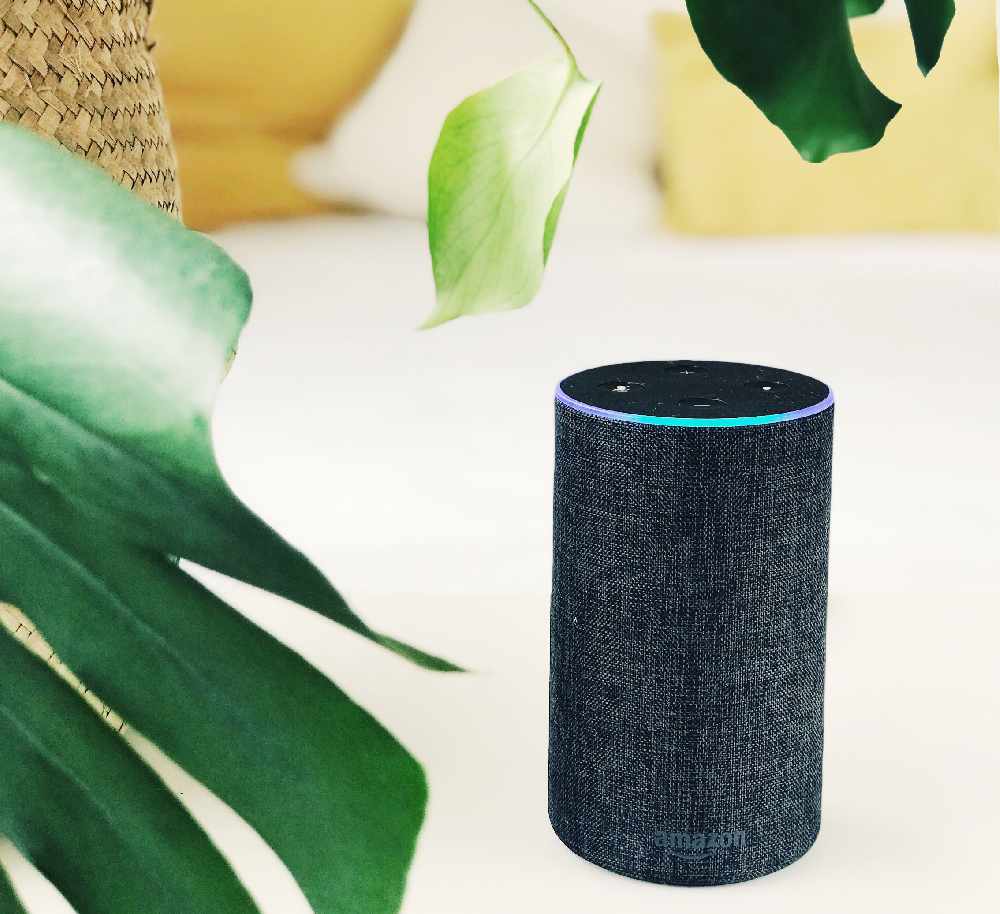 You can hear us on DAB across the UK.
And you can hear us online in high quality on your phone, laptop, PC or tablet.
On your smart speaker, it's 'Alexa - Play Boom Radio' or 'Hey Google - Talk to Boom Radio'.
Need to know more about how to find us? Check our guide here.