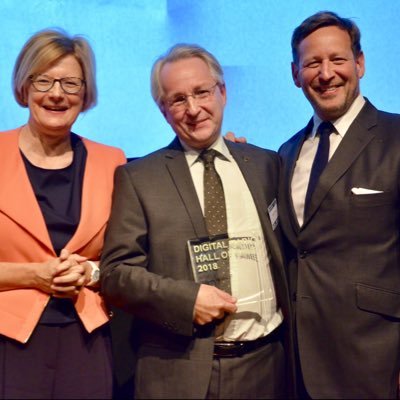 In charge of getting Boom on air is Quentin Howard - a seasoned engineer from his time at GWR and at Classic FM, where he designed and built the first UK national commercial station studios and national FM transmission network. Famously, it was Quentin who stood in his own garden recording birdsong which was to form the station's memorable test transmissions. Quentin was also a leading light in bringing DAB to the UK.
Quentin writes:
Boomers like us lived through a remarkable period, experiencing so many "firsts" that changed society and our lives. Remember the excitement when our parents had their first GPO telephone installed, rented their first colour TV, got their first car and flew on the family's first package holiday? Our parents probably took a while to adjust to these new-fangled things but we Boomers embraced them all with ease.
In one respect my family was different. We were the only house on our street without a telly, so naturally we listened to the radio. It was the fabric of my early life: Listen with Mother, Round the Horne, The Archers and Pick of the Pops - all seared into my memory. What fascinated me most was those exotic names glowing through the Perspex dial – Scotland, West, Hilversum, Athlone, Oslo, Warsaw. I made my first crystal set and began collecting old valve radios from junk shops. My pride and joy was an enormous ex-army R107 short wave receiver. On this I heard Radio Moscow extolling record grain harvests, Lillibulero trumpeting Blighty to the world and Neil Armstrong taking a first giant leap for mankind.
It's probably no surprise radio became my career, starting at Devizes Hospital Radio followed by the magic of my first proper job at BRMB. Later with GWR I ran the station's engineering and presented the Top 40 chart show. I've built and launched lots of radio stations, including Classic FM where I presented a fiendishly difficult weekly music quiz live from my home.
One of the advantages of being an engineer and a presenter is the risks I could take trying out new technology. If things went wrong, hopefully I could wing it and have it fixed for next time. When they went right, they were ready for talented presenters to weave their radio magic in ways not possible before.
So when Phil and David said, "We want a radio station for Boomers but we want to do it differently", how could I resist? Like all us Boomers, there's a delight in blending your years of experience together with fresh ideas to create something genuinely new and original. And that's what Boom Radio is – years of experience plus new technology, delivered to you on DAB radios, smart speakers and mobile phones. You can hear Boom Radio almost anywhere – from Scotland and Athlone to Oslo or Warsaw. We're not on the moon yet…. but I'm working on it.
Quentin Howard
(Also Boom thanks to Quentin Nield who also offered invaluable early advice)