August Update from Dawn
Dawn Le Men - Boom Commercial Director writes:
Welcome to our 2nd edition newsletter for new and prospective clients and advertisers.
We have been overwhelmed by the continued response to the Boom Radio story. I am delighted that we are working with many advertisers who want to target the Baby Boomer generation. Many of these have not used radio before and it's no surprise that it is working for them: no wastage, just a great way to reach the over 55's.
We'd like to thank all our clients for their continued support and look forward to welcoming new ones too.
So, if you would like to know more, and want to join the Boom Radio journey, please get in touch-you won't regret it! Regards, Dawn
Going up!
According to the latest official research published by Rajar, Boom Radio now enjoys 641,000 listeners a week*, compared to 336,000 listeners a year ago.
Over the same period, the amount of hours spent by listeners with the station each week has more than doubled: each listener is tuning in for over 10 hours per week, making Boom listeners the most loyal of all commercial radio listeners. We predict a monthly reach of over 1 million...watch this space.
Much of Boom's success is thanks to its veteran presenters playing hit records from the 1960s and 1970s which appeal to their over-50s listeners — unlike BBC Radio 2 which has increasingly moved to target a younger audience. In the latest figures, listening to Radio 2 has dropped by 15%** in a year; and almost three-quarters of a million fewer listeners aged 55+ tune in.
Phil Riley, co-founder of Boom Radio, said: "This is another outstanding set of figures for Boom. We know there are plenty of listeners out there who feel disillusioned with their current station - as they want to hear music for their generation - and we think that what we do can rekindle their love for radio." *Rajar - W2 2023, UK TSA
Meet Sarah...
With over 25 years of experience in radio, I am delighted to have been a part of the Boom Radio sales team since our launch in February 2021.
As a baby boomer, I understand what makes our generation tick, which helps me best advise prospective clients.
I'm based in Malvern, Worcestershire and offer a consultative-style-sell to large and small clients. By providing great customer service and listening to my client's requirements, I take great pride in creating successful campaigns to run on Boom Radio and Boom Light and get real job satisfaction when campaigns work well for my clients who then re-book.
​
6-Month Sponsorship Opportunity:
Graham Dene's breakfast show (0730-1000 weekdays)
Graham wakes up the UK with an engaging, warm, easy-to-listen-to breakfast show for grown-ups - good company, topical info and a diverse range of music from the '60s and '70s, spiced with the '50s and more recent tracks. Listeners share their fond memories on his daily School Call - and there's the daily challenge of The End Game - and John Kettley's long-range weather forecast. Graham woke up London on Capital's breakfast show through the '70s and '80s - taking over the show from Kenny Everett. He was also Princess Diana's favourite DJ. She'd phone-in - and even pop in!
Take a listen to Graham:
By partnering with Graham, you are part of the Boom Radio phenomenon. You'll get 3 branded credits a day, one presenter read in each programme, 10 branded trailers throughout the week, your logo and website on all marketing material, 6 Facebook posts and 3 x monthly Newsletter features.
Boom Radio's Facebook page reaches around 3m in a month. The Boom newsletter has over 15k subscribers.​​
The 2023 Silver Marketing Awards,
The awards recognise and celebrate companies which have delivered a successful marketing campaign since January 2022, focusing on the older demographic and showing creativity, empathy and measurable results.
The 8 awards were presented at a sparkling drinks reception on Tuesday 27 June 2023 and we're so proud that two of our advertisers made it in the Best Radio Campaign category.
The winner was "McCarthy Stone – Peace of Mind"
The judges' comments: "this campaign truly stands out as having a good understanding of the boomer generation. Love their use of real people as advocates speaking, unscripted, about their experiences of McCarthy Stone living. Real, credible voices sharing their own compelling and personal stories to tell listeners – this is not just a care home, this is a retirement lifestyle."
McCarthy Stone were delighted with the response to this campaign: please have a listen to their testimonial about how well it worked...
Also in the same category, Highly Commended went to "Boom Radio – Kelvin Furniture Retirement Clearance Sale".
Take a listen to Kelvin Furniture's award-worthy ad...
We'd like to extend our congratulations to McCarthy Stone and Kelvin Furniture!
​​Small Business Package
Boom Radio is pleased to support small businesses by offering packages of airtime for 6 or 8 weeks (subject to availability) that include production.
All the advertiser needs to do is tell us about their product/service and the rest is done by Boom Radio.
We have helped numerous brands to increase awareness and generate sales, like Earthbound Organic Skin Care. Take a listen to their reflections on the campaign...
For more information, email sales@boomradio.co.uk
​
What's happening on the radio?
The arrival of Simon Bates has been a real coup for us - taking over the Sunday afternoon slot, broadcasting each week from his home in Devon.
"The phone call from Boom Radio was amongst the most welcome I've had so far this year. Now comes the job of learning and relearning and enjoying. I can't wait," said Simon.
We're also delighted that the legendary Johnnie Walker is also returning to Boom for another of his special programmes - spending a couple of hours with his wife Tiggy on Holiday Monday, sharing summer memories and playing songs that mean a lot to them both.
Holiday Monday also sees our Summer Songs Chart - the tracks voted by our listeners as the most summery. We've had a record number of votes too - so the conclusions will be fascinating. Boom Radio listeners adore their charts - and they deliver record audiences, each one offering a real focal point for your brand as a sponsorship opportunity. Next stop - the Boom Christmas chart returns!
Our Boom Light spin-off station, which focuses more on music from the '50s and easy listening also goes from strength to strength - and we're delighted that the award-winning Nick Bailey now hosts the Sunday morning programme, having spent 25 years at Classic FM.
​
6-Month Brand Partnership Opportunity:
Nicky Horne's Afternoon Show (1600-1800 weekdays)
A distinctive show for the discerning music lover - from the man who was flown to New York to chat to Lennon - and who has chatted to most of the rock greats. On Boom, he shares many of those stories. Nicky's insight is highly respected: his listeners trust him and engage with what he says. Listeners have their say too as they pick the one track to which they'd award a Perfect 10. Each day. he features a track from a Number One album from this week in history - and Friday brings Fab Four at Five.
'Little Nicky Horne' has been heard on a host of major stations including BBC Radio 1. His Your Mother Wouldn't Like It show in the earliest days of Capital remains fondly remembered.
Take a listen to Nicky:
By partnering with Nicky, you are part of the Boom Radio phenomenon.
You'll get 2 in-programme credits a day, a presenter read in each programme, 10 branded trailers throughout the week, your logo and website on all marketing material, 6 Facebook posts and 3 x monthly features in our Newsletter.
Boom Radio's Facebook page reaches around 3m in a month.
The Boom newsletter has over 15k subscribers.
​Meet Chris...
With over 20 years of experience working in radio I understand the power of the medium, and as a Baby Boomer the unique ability Boom Radio has to accurately target and reach the over 55s.
A large part of my working day is spent promoting Boom Radio to prospective clients I believe will benefit from promoting their services and brands to Baby Boomers.
When campaigns work well for my clients, I get an overwhelming feeling of job satisfaction. I just love what I do.
From our Small Business Package to Presenter-Led Reads and Sponsorships, I've opportunities for clients of all sizes. I particularly like listening to the testimonials our clients have given us as they explain just how they achieved the results they hoped for, and more, from their campaigns on Boom Radio.
How to listen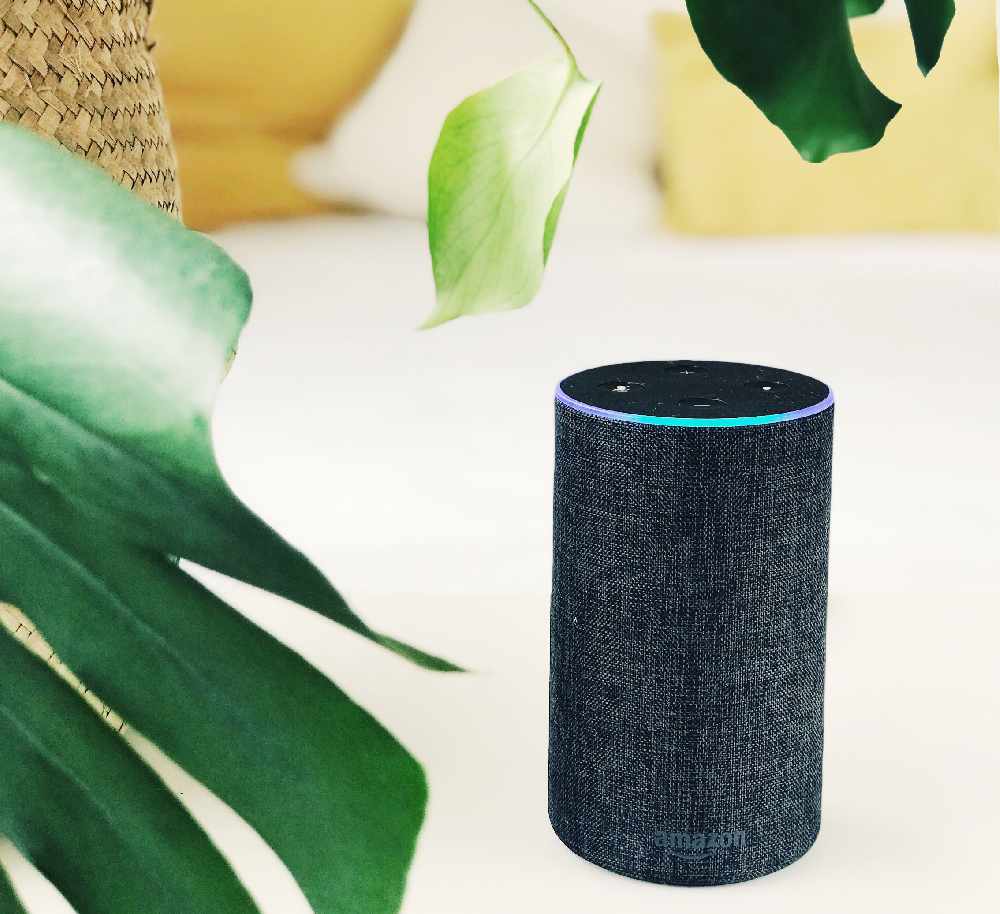 You can hear us on DAB across the UK.
And you can hear us online in high quality on your phone, laptop, PC or tablet.
On your smart speaker, it's 'Alexa - Play Boom Radio' or 'Hey Google - Talk to Boom Radio'.
Need to know more about how to find us? Check our guide here.